Regular price
Sale price
$32.00 USD
Unit price
per
Sale
Sold out
Finally a real natural bean bag fill to replace those environmentally hazardous petroleum based pellets!

Order by the cubic foot. 
Others have tried coming up with biodegradable soy based beads that compress after one use or break down to nothing in no time.  
This mix is extremely long lasting so your bean bag will never deflate.
100% biodegradable, and will not fill our oceans with microplastics.  
The natural shredded latex adds a fun bounce to your bean bag which makes it more comfortable than a traditional pellet filled one.
The latex infused (super durable) spelt hulls are super light and add the volume you need without too much weight.
Each cubic foot weights just under 4 lbs (most regular sized beans bags hold 4-6 cubic feet of fill). Check with the case manufacturer for the fill amount.
Most bean bag companies now sell only the case or you can inquire about "replacement cases" from companies who sell filled bean bags.  
If you are sewing your own, do not use very lightweight material for your outer cover as the spelt hulls will be felt through lighter fabrics. (They are slightly pokier than the smooth synthetic beads).

This filling is sold as "bean bag filling" but it can be used in almost any application that regular foam is used.  The benefit of the loose shredded latex and individual spelt hulls is that your cushions can never wear our unevenly like block foam does.  This makes a very sustainable filling for your DIY sofa projects!  
This is our go-to filling for meditation cushions, floor pillows, pet beds and footstools.
Allergies:  Latex
Natural Materials

All natural materials will break down over time, creating some residual dust, just as nature has intended! This dust can easily be maintained, vaccumed easily or shaken out in a mesh bag.

Living with natural materials is a choice and does require some extra effort.

Chances are, if you are hear on our site, you already know if it is the right choice for you and your family.

You can order a sample (travel pillow?) to test out any materials you may not be familiar with.

Most natural products, right out of the bag, will have a scent but unfortunately the aroma ofthe materials usually dissapates over the first week.
Shipping & Returns

Fast shipping via UPS Ground or USPS for small packages.

All sales are final as organic bedding materials cannot be restocked. (Thank you for understanding)
Dimensions

See produt description above for dimensions. Reach out to us if you need help calculating the amount of fillings to order for your project.
Care Instructions

Natural fillings should be kept dry (unless stated they are infused / washable in product description.

If they should get wet you can dry them by spreading them out in a thin layer to air dry.

Use our mattress protector sheets to keep liquids from spilling on your natural fillings.

Do not put in microwave. Our materials do not have thermal mass and do not work in heat pads.

Store unused materials in a sealed container and out of direct sunlight.
Share
View full details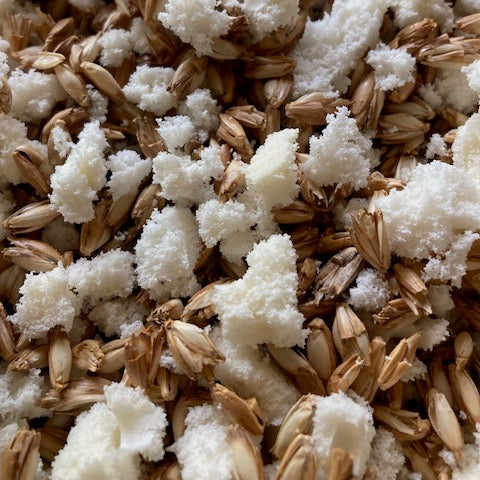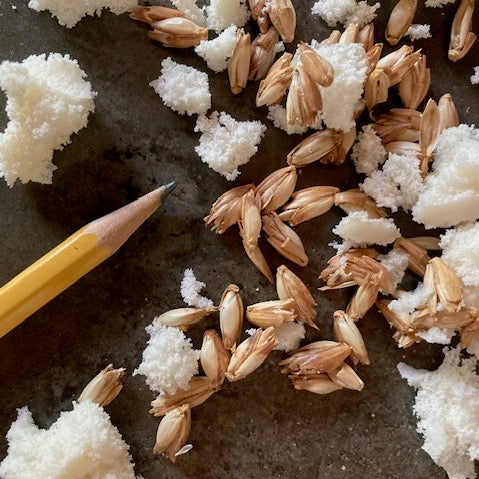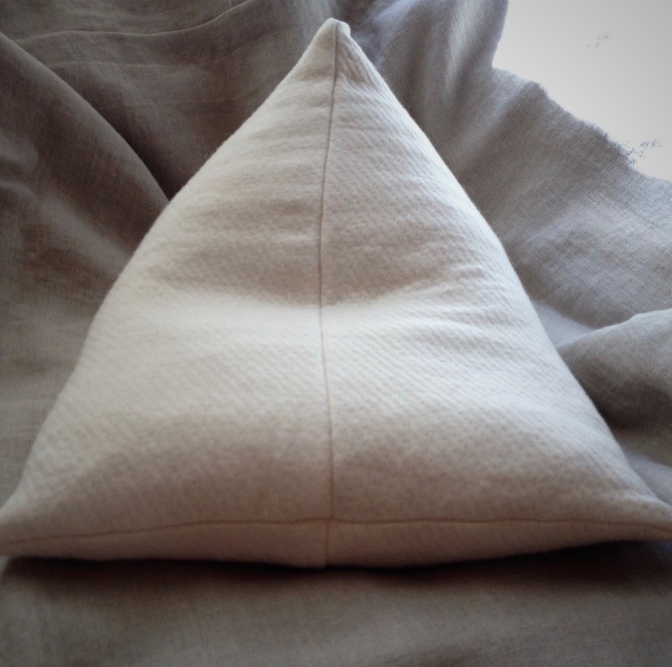 Fast Shipping

As long as the product is showing in stock or not custom, your order will ship within 2 business days, normally by UPS Ground which can take 1-5 business days to deliver depending how far you are from New York

Our Natural Guarantee

We source only the best and most natural products for our store.  If it is not good enough for our children to sleep on, we will not sell it.  
My husband and I bought a kit ...
"My husband and I bought a kit and hulls from you almost 6 months ago. I was telling a good friend last week that we will most likely never buy a traditional mattress again!  It is very comfortable and I truly appreciate the non-toxic, completely compostable aspect. Also, my husband and I really enjoy that movements don't shake the entire bed. Most impressively, neither of us have woken with a back ache in six months."